I began the trip in Lilongwe, Malawi, a city known affectionately to its residents as "the capital of Malawi" or "a large city."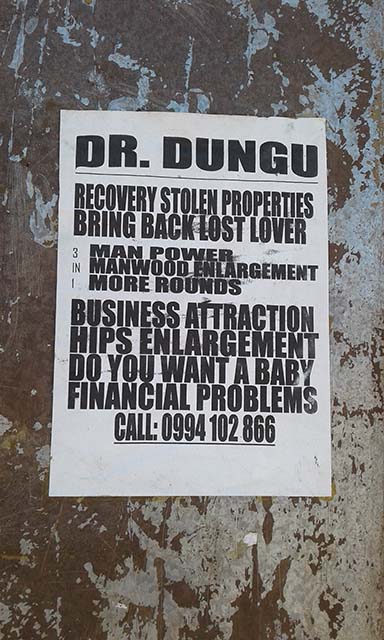 Seeing all the stuff that this Dr. Dungu can do, it's clear that my doctor back home is a loser.
I especially like the phrase "manwood enlargement." It sounds like someone inflating Pinocchio.
Next ->