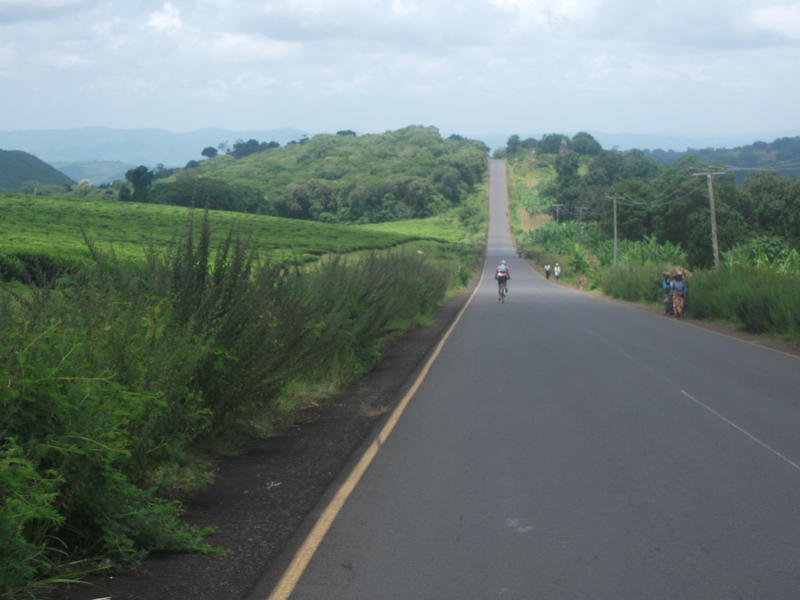 Mike Jakeman is a great guy and also a remarkable athlete who completes Iron Man triathlons and who biked the Tour despite having severe asthma problems, coming down with malaria, and growing up in Britain.
And Mike, well, Mike has a little mantra when he sees a sight like this.
"Oh, good," says Mike. "Another hill."